Awarded one Michelin star in 2010 | One hat by "L'Espresso" Guide 2011
"The hand that caresses an ingredient is the simple expression of the emotions in my heart, simplicity is the highest expression of my creed."
VITTORIO
NOVANI
I remember my childhood amidst the scent of maritime pines, the crisp morning sea air, and the warm embrace of sunsets in my mother's arms. It's as if I can hear my grandmother's voice, returning from the market, a wicker basket in her arms, overflowing with intense, pleasant salty aromas. It's a picture etched into my memory that takes me straight back to my origins.
A past filled with strong sensations, love, and suffering. Made of certainties and fears, of sacrifices and passions. Right there, in that snapshot of childhood life, I know that my passion for cooking was born. Several years later, after completing my studies, I enrolled in the University of Economics. Life was proceeding with the usual ups and downs, typical of that age. I needed something more; I felt the call of that primal passion and the world of catering too strongly.
So, despite causing some "minor" resentment in my parents, I left the university in 1991, embarking on a rather tortuous path that began with my entry into the Cremonini Group.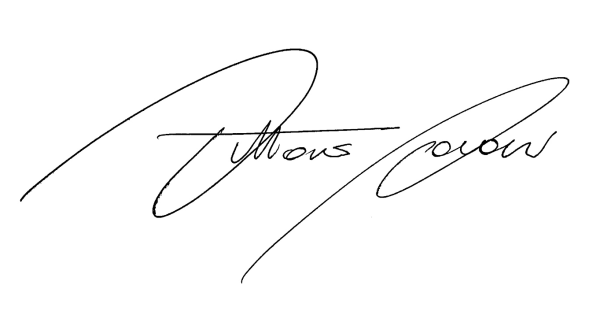 my story
1993 After two years of learning and perfecting in all workstations, in 1993, I embarked on my first 'career' as a Training Manager, working in various Italian cities to support the opening of new Burghy brand outlets. Specifically, in Bologna, Ravenna (Mirabilandia), Rome, Milan, and Venice.
1996 Following the acquisition of the BURGHY brand by McDonald's, in 1996, I began my collaboration with the new company, still in the role of Personnel Trainer, and I oversaw the start-ups of outlets in the cities of: Rome, Milan, Bologna, Livorno, Ferrara, Perugia, Florence, and Modena.
1998-2000 In 1998, a new collaboration was born with the founding management group of the 'Tipico pazzi per la pizza' chain, specializing in Pizza Delivery. Once again, I was responsible for personnel training during the start-up phase and later managed the franchising of 2 outlets in Modena.
2003 As the author of the 'Hostaria del Mare' project, I participated with a dear friend, Giuseppe, in the municipal competition for the redevelopment of the historic Modenese neighborhood 'Pomposa'. At the end of 2004, the 'Hostaria del Mare' restaurant opened, offering exclusively seafood cuisine using top-quality ingredients. Over the years, we received many recognitions, including the prestigious Michelin star in late 2009 and later, 1 hat in the L'Espresso Guide. On December 31, 2013, Hostaria del Mare closed for personal reasons, with the agreement of both partners.
2013-2015 During these years, I collaborated with The Cooking Loft in Albinea (RE), where culinary events were organized, and I conducted various cooking courses. I also participated as a supervisor in corporate Team Cooking initiatives in collaboration with the Accademia Ligabue in Reggio Emilia. I organized culinary events and show cooking in some venues and managed my consulting and personal chef business.
2015 From the combination of skills and experiences acquired over the years, my new project IODIO PURO was born. It represents a smart concept of catering that combines dynamism, evolution, and efficiency with an unwavering focus on quality and new style and color experiments. It's a culinary idea that values the taste for what is wholesome, good, and beautiful, with a Mediterranean backbone enriched with international influences, spanning from one continent to another. It can be described as dynamic cuisine, rooted in the premise of continuous movement in all aspects of work.